As a family business, we have prospered on the values that raised us:
excellence,
perseverance,
generosity,
integrity,
team unity, respect
Our history forms the fabric of our identity. It gives us the confidence, skills and experience to focus on the present and build an ever-brighter future. Our extensive array of services, the quality of our products and the expertise of our teams have established us as a household name and 'green advocate' across the region.
Strong Roots
Exotica was founded in Lebanon in 1978 under Debbane Group, as a horticulture company involved in the ornamental and gifting sector. Since then, we have grown to become a leading provider of first class floristry and landscape contracting in the Middle East and North Africa. Countries we are active in include Lebanon, UAE, Syria, Jordan, Saudi Arabia, Qatar, Egypt, Yemen and Kuwait among others.
To date, we have over 350 employees spread across the impressive showrooms, flower and plant production nurseries, and landscape contracting divisions. This team of innovative and professional staff is divided between Lebanon and the UAE; and contribute to our vast experience and growth.
Our Services
We specialize in multiple services including outdoor landscaping, weekly floral contracts, plant supply and maintenance, events, and seasonal decorations. Numerous businesses across the region from airports such as Abu Dhabi International Airport and Beirut Rafic Hariri International Airport to governmental organizations such as Mubadala, and high-end hotels including Al Bustan Rotana in Dubai and Phoenicia Intercontinental in Beirut, have showcased our designs, as our ability to transform spaces has been mastered through many years of experience.
1978
Establishment of Exotica SAL first entity in Lebanon, in 1 location in Zalka offering nursery, landscaping and retail services in horticulture
1980
Opening of Ashrafieh showroom and Verdun's
1983
Opening of Kaslik showroom
1999
Launch of Exotica.com, a pioneering flower delivery service online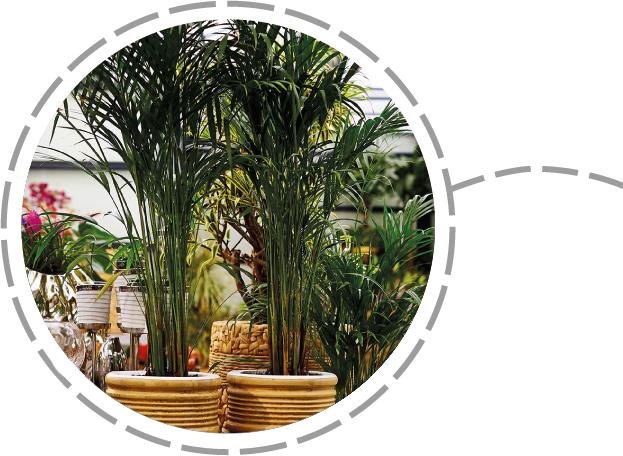 2005
Establishment of Exotica UAE in Abu Dhabi and Dubai
2009
Opening of Jal El Dib showroom
2015
Relocation of Kaslik showroom to Jounieh highway
2018
Relocation of Jal El Dib showroom to Naqqache
Launch of our new brand identity in Lebanon